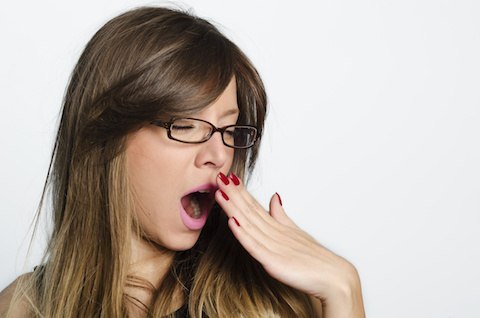 You already know content marketing is effective, and you've seen thousands of businesses use it. It allows them to get thousands of visitors to their site and outrank you in the search engine listings.
So, why aren't you leveraging it? It's because you're in a boring industry, right?
I hate to break it to you, but there is no such thing as a boring industry. There are just bad writers who aren't creative.
So, instead of making excuses, let's go over how you can use content marketing for any industry…even the so-called "boring" ones.
Lesson #1: Ugly industries have bigger opportunities
It's not hard to leverage content marketing for topics like health, dating or politics. But it is much harder to do for topics like finance, dental or insurance. For this reason, you don't see too many people in those spaces using content marketing as a core part of their strategy.
Yes, those spaces are competitive, but with content marketing, you'll be able to compete. Best of all, it will be really affordable to compete due to the fact that creating content doesn't have to be expensive.
So, no matter what space you are in, don't worry because you'll be able to come up with some strategies and ideas by the end of this post.
Lesson #2: Solve problems
Who is your ideal customer? You already know who it is. I bet you even know the problems your ideal customer is facing. And I am sure your knowledge of your customers' problems goes beyond those that are simply related to your product or service and extends to any common problem they face in their personal or business lives.
For example, for KISSmetrics, our core customer is a VP of Marketing or a Director of Marketing at a software-as-a-service company. Our goal is to help them solve their analytics needs.
Although KISSmetrics only sells analytics solutions, we help solve all of our customers' marketing problems. We do this through our KISSmetrics blog, where we write content on SEO, conversion optimization and even general marketing.
Topics like SEO don't have to do much with our analytics software, but they help our ideal customers solve their problems. This helps us get more eyeballs. Eventually, a portion of those people will want to learn more about KISSmetrics and what we do.
If you solve your customers' problems, you'll experience the same results as we did at KISSmetrics: over 50% of our revenue comes from our content marketing efforts.
Lesson #3: Relevance is more important than traffic
I remember when linkbait first started to become popular… all of the marketers out there would write on any topic just to generate links.
For example, when I worked with a company called Life Insure, which sold life insurance, its previous marketers would write on general topics like computer hardware or general business advice. They didn't pick these topics because they felt they were relevant. They just picked them in hopes that it would boost their backlinks.
Although they were successful with this tactic, it wasn't effective, and Life Insure saw little to no improvement in revenue. So when they hired me six or seven years ago, I brainstormed content marketing ideas that were relevant to life insurance.
As you probably can guess, I couldn't come up with a creative content piece about insurance, but I quickly realized that people bought insurance because of their fear of death. This led me to come up with a content piece titled "19 Things You Probably Didn't Know About Death".
The article was a big hit because it had interesting facts like:
After being decapitated, the average person remains conscious for an additional 15-20 seconds. Talk about a way to go.
It generated hundreds of inbound links that were relevant, and, most importantly, it helped Life Insure move from the 5th spot on Google for the keyword "life insurance" to the 3rd spot. This helped the business generate more revenue.
You can do this in any industry too. For a drug rehab company named Passages Malibu, I created substance abuse chart. In it, I listed all of the common drugs that people abuse, the symptoms that each drug causes and even included a picture of what each drug looks like. This chart was so effective that it generated over 70 links and helped Passages Malibu rank for the keyword "drug rehab" on page 1 of Google at that time.
When creating content for your own site, don't take the easy route by writing on anything that will go viral. Write content that is related to your business that helps your ideal customer.
Lesson #4: People love data and advanced content
Content marketing isn't just about making people laugh or showing cute pictures of cats. It's about creating content that is educational and useful.
Some of the most successful pieces of content you can create are:
Infographics – showing data rich stats in a visual format that is easy to understand will usually generate thousands of visitors and hundreds of links over time. At KISSmetrics, we generated 2,512,596 visitors, 41,142 backlinks from 3,741 unique domains, 41,359 tweets and 20,859 likes from 47 infographics. If you want to learn how to create a viral infographic, follow these instructions.
Data – people love data, even if it isn't in a visual form. Just look at OK Cupid's blog post on intercourse. They were able to generate 26,000 Facebook likes and 4,285 tweets from that one blog post. If you are able to collect useful data and share it with others, you shouldn't have a hard time gaining any traction.
Blog posts – they may not seem sexy to most people, but people enjoy reading blogs. If they didn't, Tumblr wouldn't have sold to Yahoo for over a billion dollars. The key to writing blog posts that generate traffic in the long haul is to create evergreen content. "Lists" type of posts and "How To" guides are good examples of this. Those types of content pieces are typically still valuable to read even if they are five years old versus news-related content that is only hot for a week. If you want to copy my approach to blogging, just follow my steps here.
Lesson #5: Don't forget to guest post
Content marketing isn't just about publishing content on your site. It also involves leveraging all of the blogs in your space.
Twenty percent of your time, you should be focused on getting your content published on other blogs. This guide will teach you how you can get guest posts published.
And if you are wondering how to spend the rest of your time… 40% of it should be spent on creating content for your own site, and 40% should be spent marketing the content on your site and your guest posts.
When guest posting, keep these 3 things in mind:
Only guest post on relevant sites – this will help drive relevant backlinks and relevant traffic back to your site. Those visitors are also likely to turn into customers.
Don't use rich anchor text – only link back to your site when it makes sense and don't stuff the link with rich anchor text. When in doubt, put yourself in the readers' shoes. If you think the link to your site will benefit them, then add it.
Link to your internal pages – most people use guest posts to boost the link popularity of their homepages. If you analyze popular content sites like Wikipedia, you'll notice that they all have one thing in common… the majority of their links point to internal pages. For Wikipedia, only 6% of their links point to their homepage. If you want to increase your authority, link to internal pages as this will help increase your long tail traffic.
Lesson #6: Tools will help you generate ideas
Last but not least, you are going to have to come up with some content marketing ideas for your business. But don't worry, I am going to teach you how you can easily find ideas for any industry.
The easiest way to come up with ideas is to leverage a few tools and sites:
Title generator – Portent has a neat little tool that will generate blog post titles for you. Just put in keywords related to your industry in this tool, and it will spit out potential titles you can use.
Twitter search – the easiest way to see what people are talking about in your space is to go on Twitter. It's in real time, and there are millions of users that talk about all sorts of topics. Go to Twitter's search page and type in keywords related to your space. If you start seeing people tweet about the same thing, you can write on a topic related to it. This will increase the likelihood that your content will be tweeted.
Quora questions – there is a good chance that your customers are using Quora to learn. Search Quora using keywords related to your space to see what your target market is trying to learn. If you see any good questions that can be turned into a blog post, feel free to create a blog post. You can even link to it from Quora, which should help drive you traffic. 😉
Blog search – from Google Blog Search to Technorati, you'll be able to find all of the popular blogs in your space. Dig through their sites to learn which content pieces are getting the most engagement such as social shares and comments. This should give you an idea of what people want to read in your space.
Now that you know how to come up with content topics, you are ready to use content marketing.
Conclusion
There isn't such a thing as a "boring" industry, so you should be able to use content marketing for any business. It's not a hard thing to do. You just have to be willing to invest the time and energy.
And when you start leveraging it, make sure you give yourself at least six months of creating high quality content before you judge your efforts. You won't see results right away, but within six months you should see enough results to continue moving forward.
Lastly, writing good content isn't enough. If you don't market it correctly, you won't see great results. So, spend 40% of your time marketing your content.